When the Crowd loves to reflect and exchange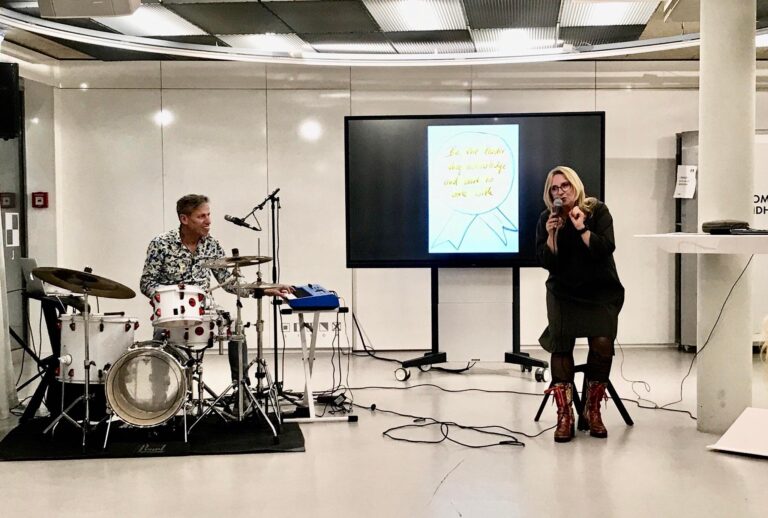 We started out live. This spring. In Lendhafen Graz. What? The Curious Leaders Jam Sessions.
A bit exited we were, Ernst Grieshofer and I, if the planned format would keep what we thought it promises.
Well, and happily we can now tell you that it exceeded our expectations, wishes and intentions. What we wanted was to create a format where people who are not used to exchange on deep, meanignful topics would love to do so. Invited by live music, facilitated in a kind, activating way and including keeping tack of the collective insights. And this does work.
"When are you doing it again?" "Is it ok to come multiple times?" "Yes please,, let me subscribe to the meetUp group so I get the info as soon as possible" These were some comments on our gatherings.
Now we are testing for whom and for which topics this format really applies best. Our actual focus is both on
mixed teams of diverse backgrounds who have open topics to start reflecting on and who like live music  
school crowds, vocational school crowds,, genrally adolescents who seem to be difficult to engage in reflection and exchange
young people, like apprentices, in organisations
A video is in the making, so you can sneak in online soon, but if you would like to try out, come and see – please sign up here: Curious Leaders Jam Session MeetUps
Our next live event is on
November 20th 2023
18 00 hrs
@Lendhafen Graz
Of course you can book us for your team, youg people crowd or even your annual investors or board meeting.
Hope to see and hear you soon
karola